Have you experienced trauma or an unsightly fungal infection to your nail? If so, then a toenail reconstruction treatment would be the perfect solution for you. Our expert toenail reconstruction treatment involves the careful cosmetic construction of a new nail with natural opulence to reverse the effects of broken, damaged, and lost nails.

Within the toenail reconstruction treatment, our podiatrist will use specialist clear resin to form and restore your nail back to its former glory. You can rely on our podiatrist's expertise for transformational results and a flawless new nail, perfect for any occasion.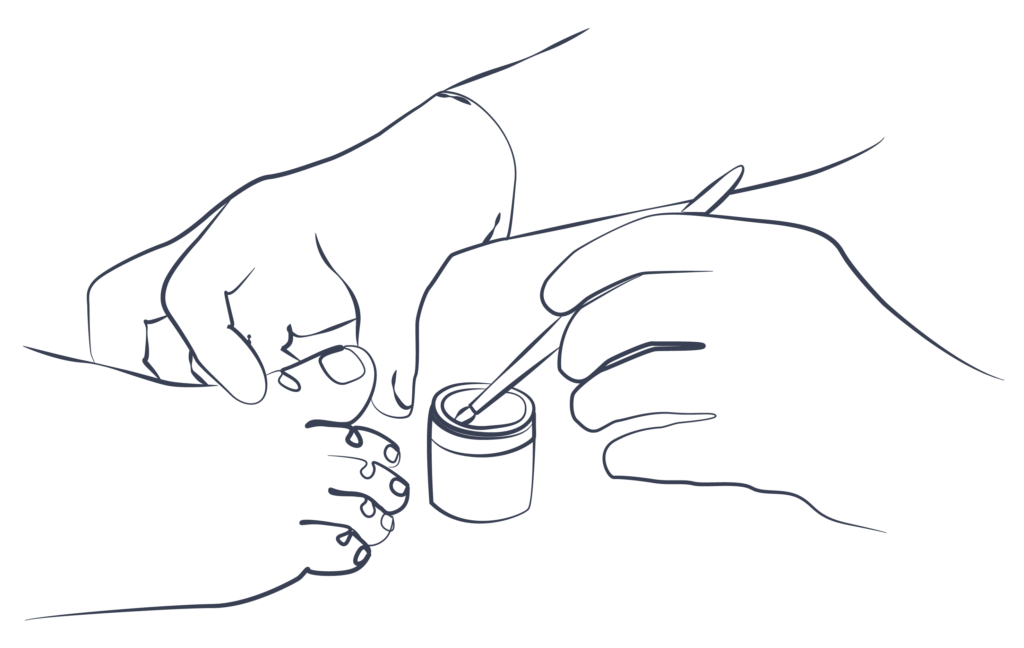 Following a full
Medical Pedicure
; the affected nails are primed for the toenail reconstruction treatment. Once prepared; a clear resin is applied & expertly sculpted by our skilled Podiatrist to mimic the nail as it once was. Your new pristine nail will be durable, natural in appearance, stain-resistant, and can be polished.