Fungal Nail Treatment London
Discoloured and thickened nails that have only become more unpleasant and sore over time? You most likely have developed a fungal nail infection.
Although not harmful to long term health, it can lead to very unsightly permanent damage and change to the nail. Most people will develop a fungal nail infection at some point and is often the root of most foot related embarrassment.
Our Podiatrist's fungal nail treatment London service will offer an almost instant visual transformation and relief along with a bespoke plan to treat your nail, eventually resolving the infection completely. Our fungal nail treatment London treatment is preceded by our
Medical Pedicure
, which primes the nail for effective fungal nail infection treatment.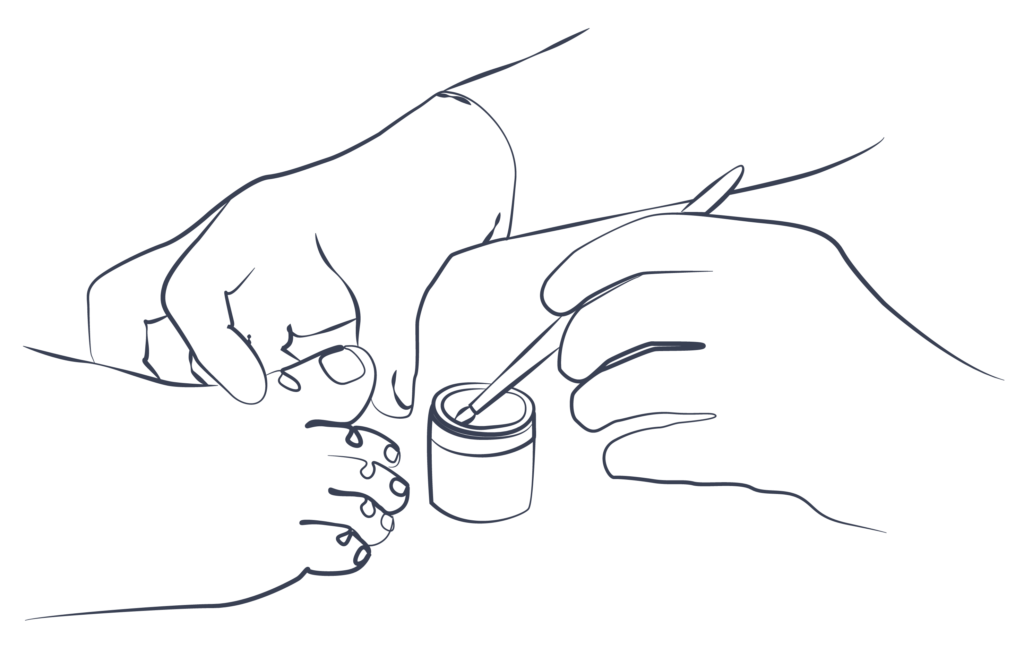 How Does our Fungal Nail Treatment Work?
Fungal nail infections, medically known as onychomycosis, is when fungi infect beneath the toenail at the root, resulting in discolouration, brittleness and permanent thickening of the nail. It most commonly occurs on toenails, although it can grow on fingernails too. The fungal nail infection can be caught in many ways, but usually as a result of mechanical pressure/ damage and excess moisture amongst your toes creating an ideal environment for a fungal nail infection to take hold. This can arise from a lack of proper foot drying, activity or poor footwear . But also dependent on a person's general health, those with a weakened immune system, diabetes, can be more prone to the infection.
Fungal Nail Infection Treatment
The Podiatrist creates a bespoke fungal nail infection treatment plan for each patient in order to completely clear all signs of fungi from your nail.
Our fungal nail treatment London service includes the priming of the nail through the Medical Pedicure, offering instant relief, transformation and a medical treatment plan that will ensure your feet look and feel great again