Have you found a build-up of hard, dead skin on feet? It may seem harmless, but if you leave it untreated long enough, you'll require a professional dead skin removal service to have your sole looking and feeling healthy again.
Dead skin often forms on the sole as a result of cracked heels, which are caused by pressure and dryness around the heel area. Fortunately, our dead skin removal treatment rejuvenates all aspects of the soles with a comprehensive three-stage process that removes all dead, dry, and thick skin.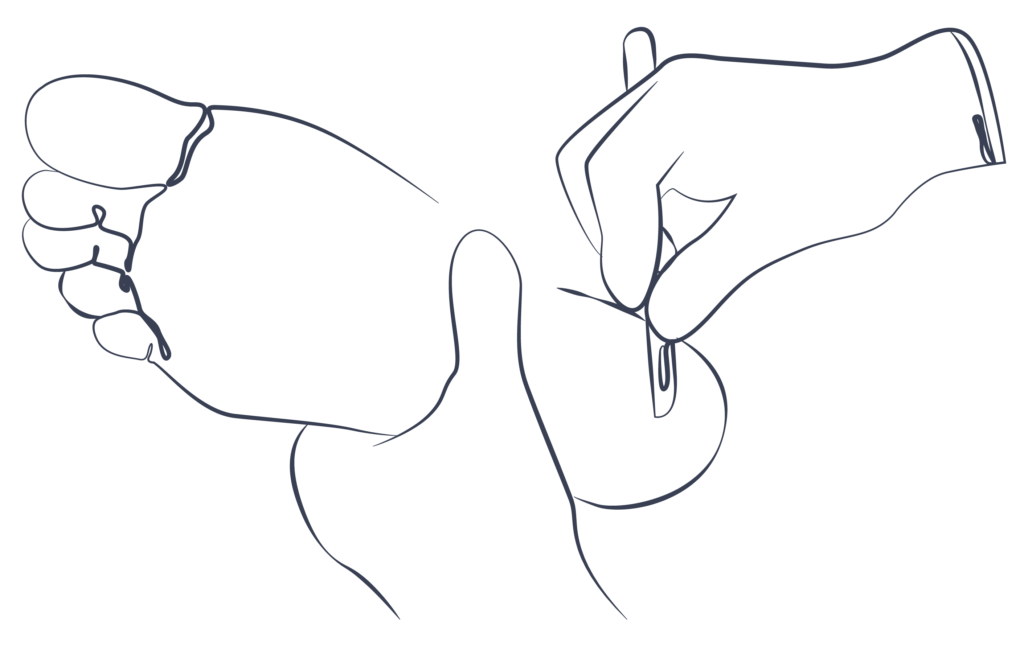 Most cases of dead skin on feet are caused by cracked heels, which can become both unsightly and uncomfortable over time. There's a range of potential causes to dead skin on feet, such as lack of moisture on the sole, vitamin deficiencies, age, obesity, and wrong footwear.
Whilst you should take preventative measures as soon as you see signs of dead skin on feet, the sole can still be restored even if left untreated for a large amount of time. Leave your dead skin removal in the hands of our resident podiatrist and feel proud of your feet again.
The Medical Pedicure ensures that your feet feel as incredible as they look.
The Podiatrist will asses your feet to identify areas dead skin & their root cause. Then with a detailed three stage process, expertly address them. You will be adviced on long term prevention and aftercare tailored to your needs.