Ingrown Toenail Treatment
Ingrown toenails are often very painful, occasionally reoccurring and always difficult to to resolve on your own.
Our Podiatrist's ingrown toenail treatment will identify the root of the problem both its cause and the factors that created it. Then skilfully remove the ingrown toenail for lasting pain-free results.

With our ingrown toenail treatment, each step is bespoke to your needs and a tailored long term and short term ingrown toenail treatment plan is given to remove the causes that caused theinitial ingrown toenail.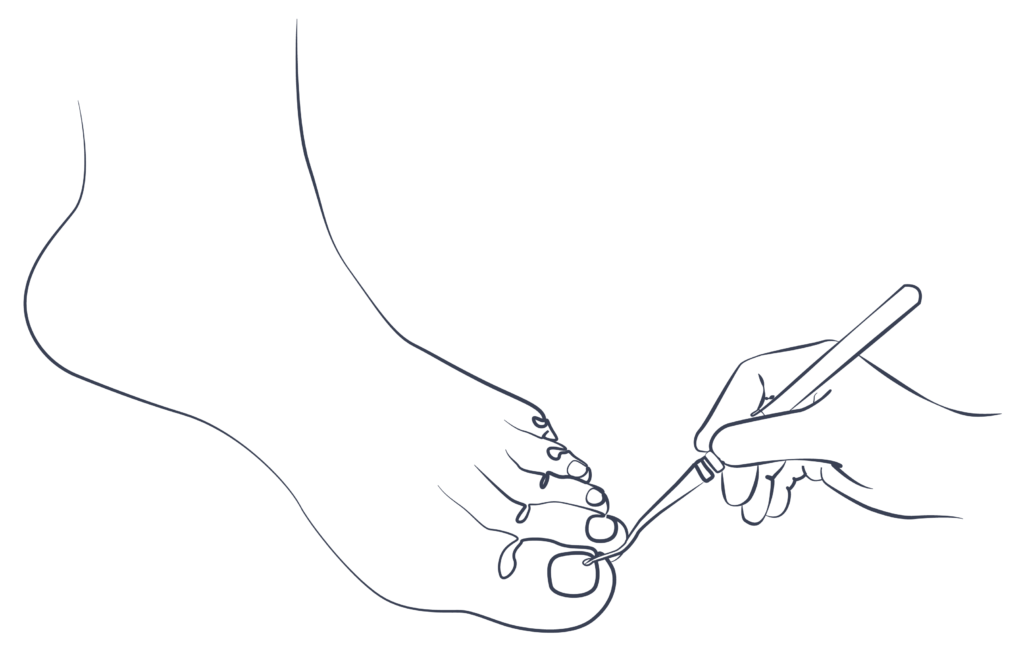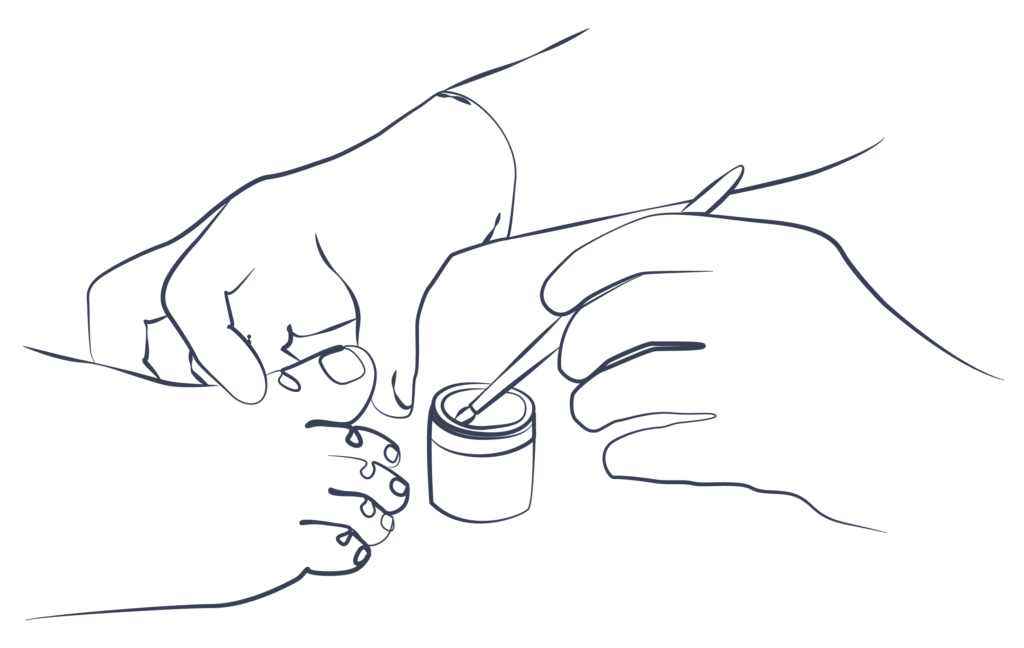 How to treat ingrown toenail?
Our Podiatrist will initially identity if your ingrown toenail is caused by genetic factors that influence the shape of your nail, to improper nail cutting creating sharp edges or trauma.

This will inform the podiatrist how often preventative ingrown toenail treatment is required. It also provides important information in creating a bespoke ingrown toenail treatment plan and what steps are required to ensure your ingrown nail treatment is pain free, provides immediate relief and results last without risk of infection.

The ingrown toenail treatment at Chelsea Pedicure is non invasive; ideal for those looking to avoid surgery.
Immediate & Lasting Results
Pain free results come from our Podiatrist who will precisely identify the root of your ingrown toenail and remove it with delicate surgical technique. Highly specialised instruments ensure the results last and the process is pain free. You will be amazed at how quickly relief will occur.